The importance of quality control for Amazon sellers
By Katy Luxem
eCommerce Nurse Content Manager
One of the main pitfalls of online shopping is not getting what was expected or ordered. Whether customers are shipped the wrong item, the wrong size or colour, or damaged goods, it can make for unhappy and frustrated customers. Not only that, this sort of problem on Amazon can kick off a vicious cycle of poor reviews or ratings along with high returns or complaints–destroying sales velocity and ranking, ruining your reputation, and wreaking havoc on your business.
As of Q4 2020, third-party merchants account for more than half of Amazon's sales. This metric also continues growing every year. As Amazon controls logistics and monitors millions of product standards, their goal is to meet the high, customer-centric expectations that Amazon is known for. As a business selling on Amazon, it's very worth your while to know how to avoid quality control issues and the potential costs of failure.
Legitimacy in Amazon marketplace
In recent years, Amazon has cracked down on retail arbitrage and counterfeit products. With many sellers competing on a single detail page with the same products, Amazon needs to ensure quality and authenticity, or it can cost Amazon in a big way. Not only are returns and customer service issues resource-heavy for Amazon, but they can also face legal, safety, and regulatory matters, as well.
If you are a seller, it pays to ensure you are set up correctly to avoid churn and potential account issues. You can start by proactively ensuring your business is above board.
Product sourcing

You cannot hope to succeed on Amazon for long if your product is sub-par. By doing your research, creating product standards, and investing in a legitimate supplier relationship with QC checks, you can start your selling business off in a positive direction. Ensure that you get samples of your products and work out any safety issues, quality issues, and potential issues well before selling any products on Amazon. Retain any paperwork, invoices, and communication to prove your supply chain is reliable and well-documented. Amazon may ask for it to prove your products are legitimate and weren't acquired nefariously.
Set-up your business correctly for Amazon selling
If you are a brand owner, it's a great idea to register for the Amazon Brand Registry. Registration allows you to protect your brand by more efficiently managing your listings, proactively removing suspected infringement, and reporting IP violations. Registered brands take precedence in a big way, as Amazon doesn't have to gamble that it's fake. Plus, this opens up a suite of tools and marketing options for sellers, too.
Pay close attention to category-specific guidelines
Depending on your product and category you're selling on Amazon, you may have to contend with various issues particular to that product or category. Check Seller Central for FAQs and specifics related to your category or item. Work out any potential compliance issues before you even think about sending the product to Amazon. These might include labelling, expiry date entries, food safety or ingredient information, hazardous goods, liquid items, and more.
Amazon is very specific about what sellers must do for FBA shipments. FBA is another area that can be costly for Amazon and costly for sellers. It is crucial that sellers use accurate barcodes, labelling requirements, carton sizes, and ensure your packaging is sufficient (for instance, leaking or damaged product even before it arrives at the warehouse, etc.). If you have questions at any stage-specific to your business, simply contact Amazon seller support.
Setting up variations
Amazon detail pages are set up so that all the same products are on one cohesive detail page. This setup means customers may get to select a colour, size, pack size, scent, or other variation, all from one detail page.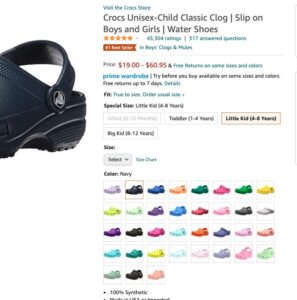 Variations and twister can be confusing for sellers when setting up products. If not done correctly, misuses of variations can result in issues for sellers, including suppression of their products or even suspension from the category or selling in general.
What happens when sellers fail?
Suppose your product is listed on Amazon and starts attracting negative attention (even a single one-star review can be problematic). In that case, Amazon will come to sellers quickly to request information or action.
What is an Andon Cord?
 Amazon has adopted an Andon cord system based on a Toyota factory principle of any employee being able to pull a literal cord and stop production if they noticed an issue. Similarly, any Amazon customer service agent can suspend your product if a problem is brought to their attention. Andon action eliminates other customers being dissatisfied and immediately halts sales that might ultimately be returned or cost Amazon in other ways.
Monitoring your account health and other issues
Because each category and product has specific guidelines and expectations, it would be impossible to lay out every policy, and potential problem sellers might face. Instead, we recommend sellers routinely monitor their account health under the "Performance" tab in Seller Central. There are certain performance metrics Amazon uses to calculate your performance and account health. These include Order Defect Rate (ODR) and a number of other measures.
Order Defect Rate
ODR  is a key measure of your ability to provide a good customer experience. It includes all orders with one or more defects represented as a percentage of total orders during a given 60-day time period. The following are the types of order defects:
Negative feedback
An A-to-Z Guarantee claim that is not denied
Credit card chargeback
Amazon policy is that sellers maintain an ODR under 1% to sell on Amazon. An ODR above 1% may result in account deactivation.
Several metrics in this area refer only to seller-fulfilled orders, including Cancellation Rate, Late Shipment Rate, Valid Tracking Rate, and On-Time Delivery Rate. Each one will require a specific percentage hit to continue your account in good standing on Amazon, but if you are selling FBA, this isn't a particular concern.
Seller feedback
All sellers should address any issues promptly as they arise. Use the Feedback Manager tab in Seller Central to rack buyer satisfaction with your service. You can view short- and long-term metrics, as well as detailed feedback entries, including buyer emails and Order IDs. If communication with a customer is necessary, ensure you are using the correct and latest Buyer-Seller messaging templates to avoid further issues.
Getting additional help
While the guides on Seller Central can provide you with tons of information, and the seller forums on Seller Central provide a wealth of real-life knowledge (and a place to complain), sellers often require additional help. At eCommerce Nurse, we sometimes meet clients when they encounter issues or cannot get the desired resolution from Amazon. While we offer consulting and full account management for sellers at any stage, we provide a wide range of services to help you avoid problems in the first place.
If you are looking to grow your Amazon business, ensure ongoing compliance with Amazon policies, and an integrated approach, please contact us at eCommerce Nurse.
Message from Merchsprout:
We want to extend a massive thanks to Katy and the team over at e-commerce Nurse for taking their time and discussing the importance of quality control in the Amazon world. They do a fantastic job of nursing your e-Commerce business back to health and have a treasure trove of information over on their website; https://ecommercenurse.com/
If you would like to read more about Quality control and the importance of it take a look at our blog topics here: Quality Control.