Buying in China? Learn About Merchsprout: Where We Are From and Why We Are The Company You Need Managing Your Source and Supply Chain in China
George Tewson
Splitting his time between the UK, Russia & China, George has been writing since 2012. George has worked in the automotive design and quality industry for the past 12 years with several major automotive OEM's including John Deere, Ford and Jaguar Land Rover. Before co-founding Merchsprout, George was a Senior Quality Manager for Powertrain Quality in Jaguar Land Rover in their biggest market Asia Pacific and China. George also introduced new energy vehicles into the Asian market, so he has a wealth of experience dealing with quality control and negotiations within the Chinese market.
Victoria Polienko
Victoria splits her time between China and Russia working with several clients in both countries. Victoria graduated from Harbin University in China with a degree in Economics and Chinese. An industry expert with over 15 years' experience with sourcing and quality control in China. Victoria fluently speaks in 3 languages and contributes to Merchsprout articles advising individuals and corporate clients on sourcing in China. Victoria has sourced over 10,000 items from China and has over a million dollars worth of contracts under her belt. Having lived in China for the past 15 years Victoria understands the Chinese ethos and culture around manufacturing. Her unique experience enables the sourcing of the right products with the right quality.​
Anton Tsarev
Splitting his time between the UK and Russia, Anton, a multilinguistic author of quality assurance and manufacturing blogs has only quality at the forefront of everything that he does. Anton has worked in the automotive, testing and manufacturing sector for over 15 years. A graduate of a red brick British university with honours he has pursued and gained success at major international automotive industries. He has worked on new energy projects for John Deere designing bespoke testing systems to more recently managing major engine technologies at the prestigious British automotive company Bentley Motors. Anton has meticulous attention to detail and will not accept anything less than perfection.
Amazon Summit:
We recently spoke at the 2020 AMZ Amazon Summit, the AMZ Summit is run by the Orange Klick team. They help Amazon sellers stay at the top of their game. We spoke about how we help Amazon sellers source quality items from China, and how driving quality products using standards and automotive testing techniques can ensure that you stay ahead of your Amazon seller competition.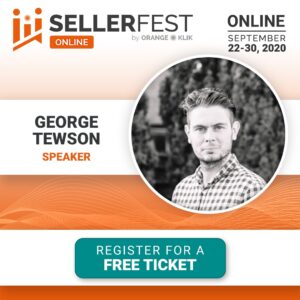 Medium Features:
We have recently teamed up with the Medium group The Innovation. Where we have our articles published.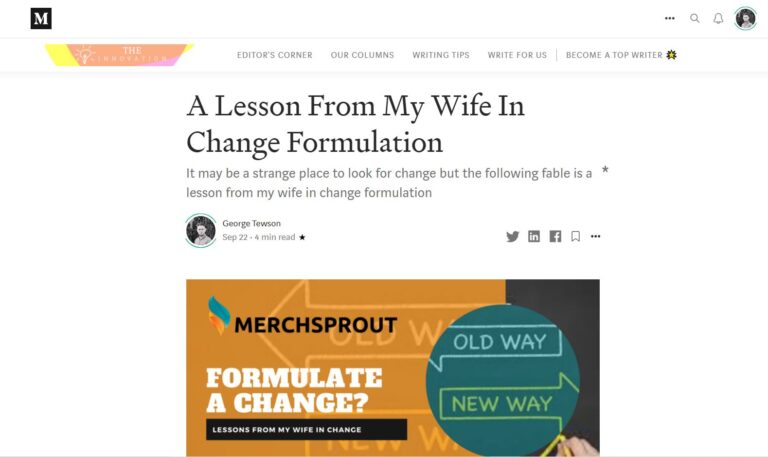 Frequently Asked Questions
Where are we based?
We are based in Manchester England, but we have teams in The UK, Europe, Russia, and China. Having teams based globally allows us to deliver a world-class standard of service in a time zone to serve you. With teams based in China, Russia and Europe we ensure our clients are kept up to date with good easy to read data, at a time that suits them.
Why we are here?
Merchsprout was founded because we were disappointed when trying to source items from China on Alibaba, only to find the cheap, poorly communicated items on offer.
What is the biggest issue with sourcing quality items from China; Quality? Poor response? High Cost?
We tell you the secret to fixing all these issues you may have had:
IT'S COMMUNICATION
We work with you to get the items you want at the quality you desire at the price you require.
We develop a Request For Quotation that is so watertight and question free it leaves no room for interpretation or ambiguity. Meaning there is less "Lost in translation" and a better product produced.
We then deliver it directly into the heart of the Chinese supplier network.
How We Do It?
Utilizing a global employee footprint using refined sourcing and manufacturing processes, we sit down and DISCUSS our client's product. We get an understanding, a feel, a BELIEF in it. We then deconstruct the product or idea to populate into an RFQ, an RFQ so simple yet holds all the necessary information, and ensure its COMMUNICATED correctly.
After translating the quotation into Chinese. We search for your supplier through Chinese manufacturing databases, skillfully selecting the perfect supplier for you by using our team of Chinese speaking, in-market buyers.
We Ensure Suppliers Are Perfect For You And Us.
We conduct robust factory auditing, and guarantee products are free from defects using bespoke Quality Control systems conforming to ISO: 2859-1 standards.
This ensures that products are received by you, or your consumers in pristine condition.
We Are THAT Confident We Will Find You Competitive Prices We Offer The Initial Quotation Service For FREE.
At Merchsprout, we want to help you source exactly the product that you require, we make sure you get the quality items you expect. We advise at every stage of the process; education, sourcing, quality control and logistics – we can help you whatever your requirements.